With the unending stream of information at their fingertips, today's consumers are more discerning than ever. More than advertisements and word of mouth, there are a few more factors that influence their purchase decisions.
81% of consumers search for a product or service online before even considering the purchase. With information readily available, winning the loyalty of a customer often boils down to customer experience. This includes the experience that they get from your website during the initial research stages.
If you think about it, your website is the first sales representative that a potential client interacts with. You want their experience to be as pleasant as an in-person meeting.
Building a website with valuable and fresh content is challenging especially without the help of a developer. Thankfully, Hubspot has recently launched CMS Hub. CMS Hub aims to empower business owners to create and update beautiful and fully-functional websites completely on their own.
<< Hubspot Ready Websites - The CMS that can support your website, marketing campaigns, sales, and customer service activity. >>
What is CMS Hub?

At its core, the Content Management System Hub or CMS Hub is a Hubspot product that includes a slew of tools that takes the load off of managing a website. It essentially enables a marketer or a business owner to develop a series of webpages with zero to minimal help from developers.
One of the most exciting features of the CMS hub is the inclusion of Themes. The theme that you choose determines the look and feel of your website. What makes the CMS Hub different is its drag-and-drop page builder. This allows the editor to customize a page without having to learn CSS. As the name suggests, you literally drag and drop the part that you want to be included on the webpage.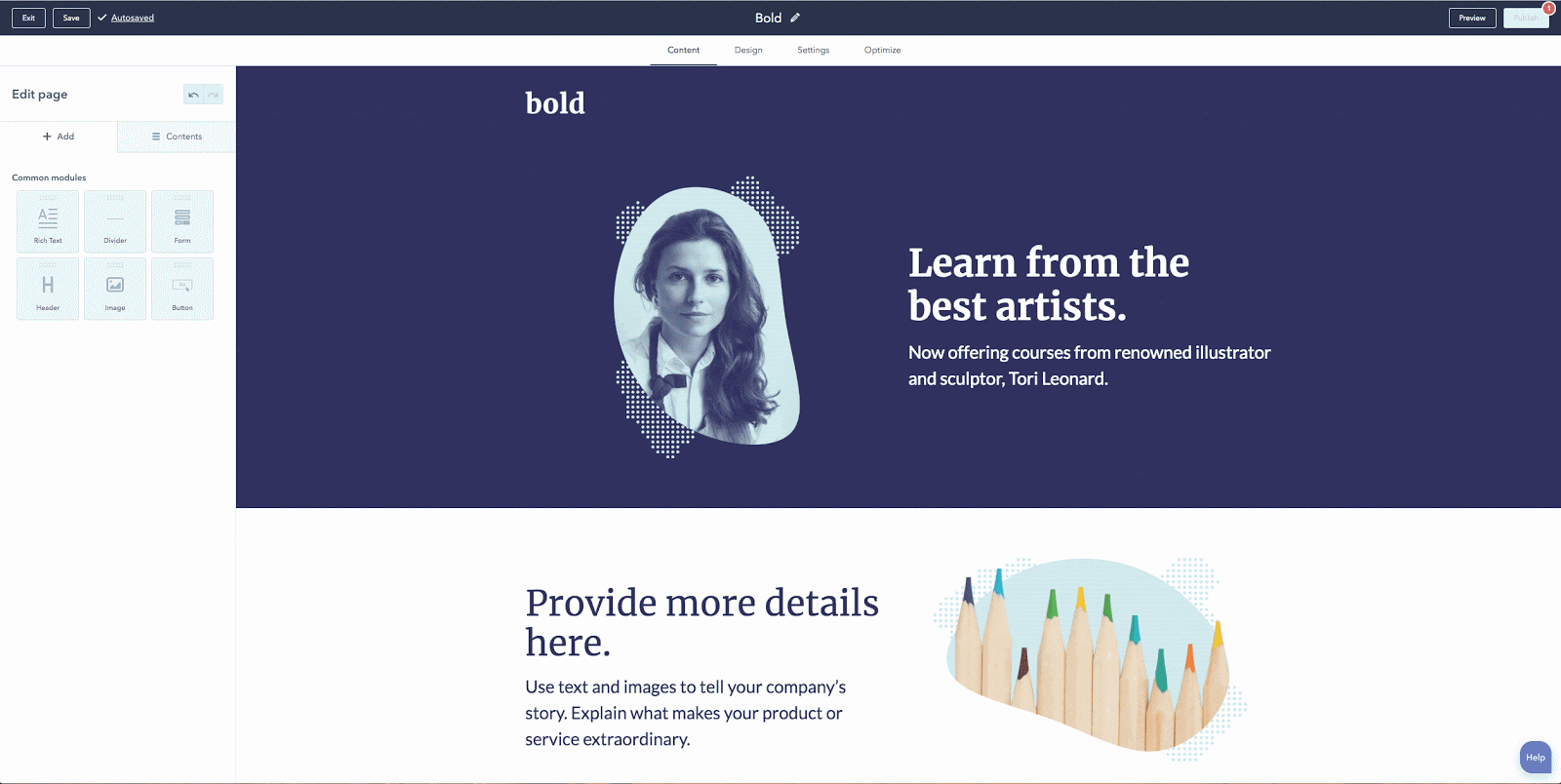 Source HubSpot
More than webpage development, the hub offers SEO optimization tools, a CRM management system, fortified security features, and smart content without the need to download a plug-in. Building a website with the CMS hub allows you to manage your business' marketing, sales, and service efforts in one single application.
How Can You Use Your CMS Hub to its Full Potential?

The CMS hub is a great addition to your marketing toolbox. However, like all tools, you have to learn how to use it in order to maximize its potential.

Content is STILL King

In sales and marketing, "content is king" is a cliche. But the thing about cliches is that they only become cliches because they ring true. The same can be said with the importance of content in your website. Providing your consumers with value is just as important in 2008 as it is in 2020.
Knowing your audience, their goals, and their struggles, allows you to create a website that attracts rather than interrupts. A beautiful website can get you the click, but engaging, purposeful copy is what gets you the sale.
The CMS Hub enables you to create webpages without so much as breaking a sweat. With that said, the ease of use shouldn't urge you to create pages that have no value or purpose. Using CMS Hub enables you to dedicate more time to developing a strong brand message that should reflect on your website through content.
Don't Forget to Set Goals

Beyond the readily available themes, CMS Hub also comes with a marketplace that allows you to select a specific layout and format for the website you want to create. This means that you could create your business' online home that serves your specific purpose.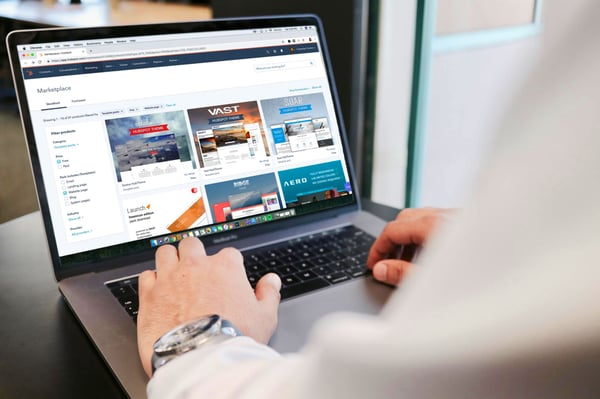 Having said that, you have to determine the goals that you want your website to achieve. The design and the copy should be created with these goals in mind. CMS Hub allows you to have a beautiful website. However, with a goal in place, this tool would provide you a means to create a page that sells and converts.
Establish Hierarchy

According to research, it takes 50 milliseconds for a potential customer to judge your website and form an opinion about your business. With barely a second to hold a client's attention, you have to be strategic in the way that you layout your website.
The general rule of thumb is to have the most important information at the top of your website. Your business's name, a brief summary of the products you offer, and the website navigation should be on the first fold.

There is Such a Thing as Too Much Information
Providing a good user experience to a potential customer is incredibly important in gaining their business and their loyalty. In fact, your website's layout can make or break a sale. 38% of website visitors would most likely click out of a website if they do not find the content and layout attractive. This means that you have to find the balance between providing information and making that information easily digestible.

Remember, more often than not, less is more.
Creating an online presence for your business is easier than ever especially with Hubspot's CMS Hub. It takes all the elbow grease out of the equation. Nonetheless, it is a tool that should be used correctly. The tips above should ensure that you use the CMS Hub to its full potential.