There's no easy way of managing both your team and several client projects. Luckily, there are some really helpful apps you can use. Without further ado, let's get the party started and talk about 10 awesome tools that will help you better manage your team and projects.
Asana is one of our favorite tools at The Orange Box Agency. This straightforward team collaboration app can be used on the web, iOS, Android, and Chrome, and is perfect for those who prefer to combine approaches to tasks and either handle everything in a simple list view or use the intuitive drag & drop Kanban system.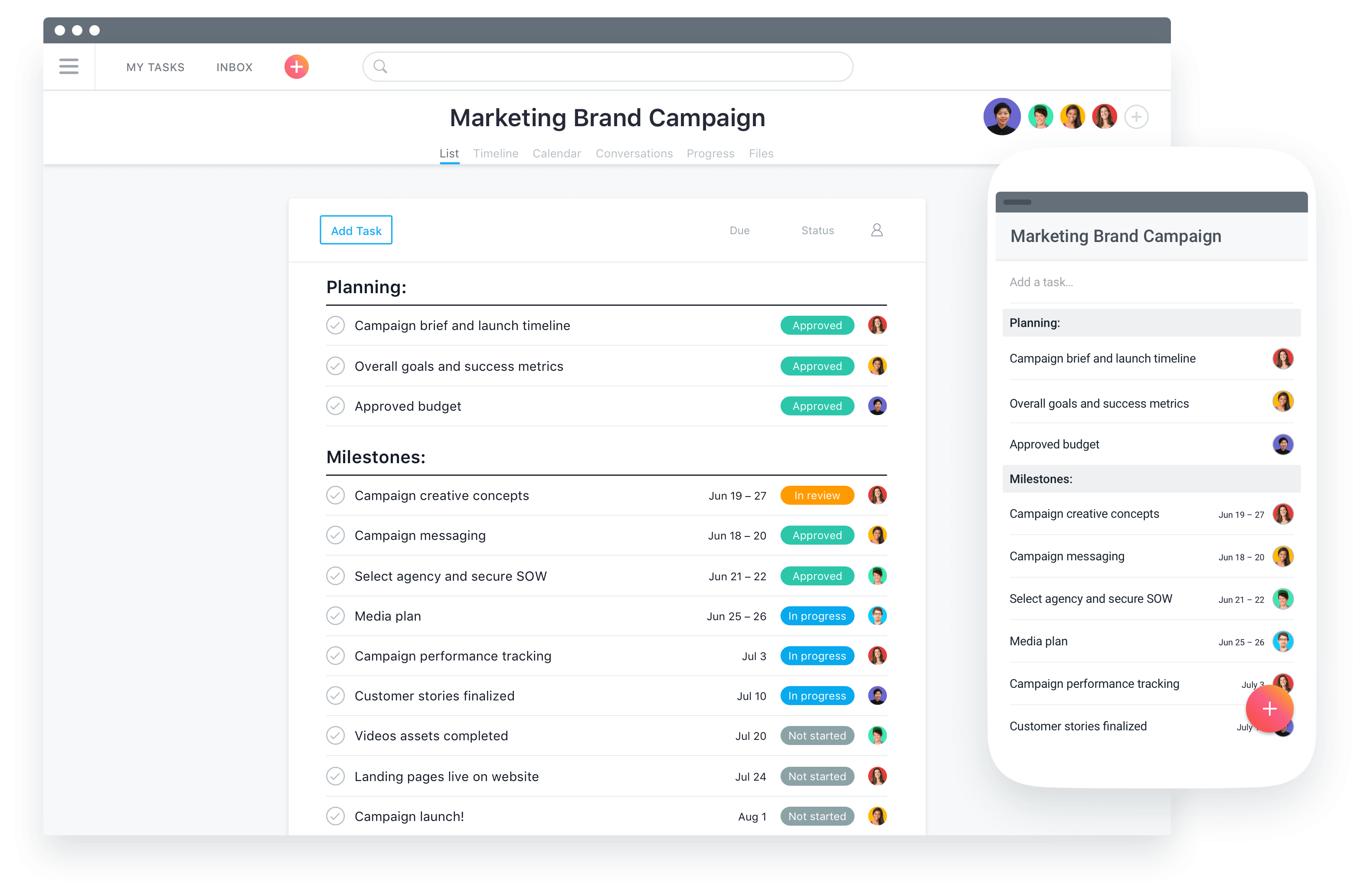 Asana lets you assign your team members to cards or to-dos within which you can upload attachments, add descriptions, labels, comments, and subtasks. Moreover, certain tasks can be marked as milestones and you can track the deadlines for each task in a neat calendar view, as well as define dependencies between tasks.
For a nice stream of communication, you can use the Conversation section, where team members can discuss, offer feedback, post updates, and add comments. Plus, all the files you attach to cards or to-dos will appear in the Files section, thus you'll quickly find anything you need.
We, at The Orange Box Agency, use Slack daily to communicate. This app works like a central hub for all of our team's communication needs. It offers plenty of integration options, file sharing, and its main purpose is to help teams work together more effectively. You can create separate channels, depending on the needs of your groups or projects; this way, you can keep the appropriate team members up-to-date.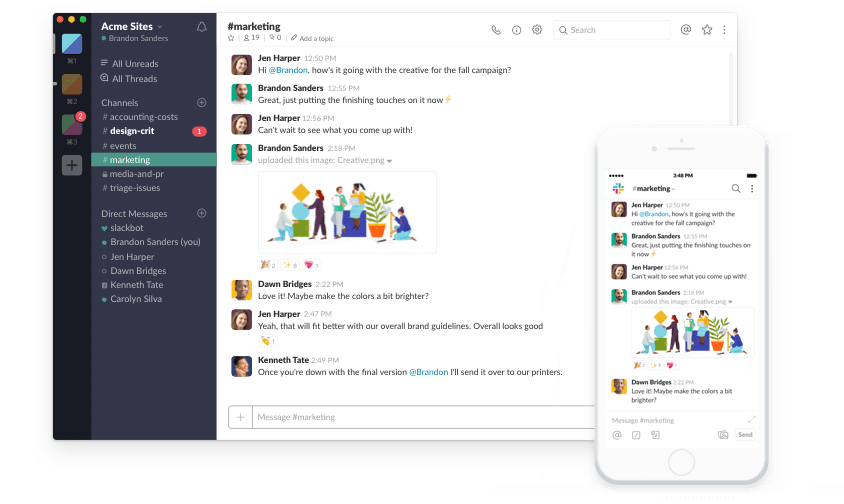 Trello is another team management app that we love using. This Kanban-based tool is free and lets you assign team members to tasks (cards). Then, you can track the progress of your team, as they move their cards to the right column: backlog (ideas that are still in discussion), to-do (tasks that need to get done), in progress (tasks the team is working on), and done (tasks that were completed). Well, this is just one approach you can use for your work in Trello - actually, you can add more columns (as many as you need) and name them in order to best fit your workflow.

Cards can be organized through tags, you can attach files to them, and add deadlines. Plus, thanks to the comprehensive Calendar view, you'll be able to see when they're finished. Card checklists are, undoubtedly, Trello's highlight feature. These allow you and your team to add to-do items to cards and check each sub-task (to-do) as done as soon as you've completed it.
As tracking time can become a serious headache for any business, Toggl was created to solve this issue. The user-friendly time tracking platform has several helpful features, such as a stop & go timer, the ability to monitor time spent in more than 80 different apps, and flexible data reporting. Premium features include automated timesheets, as well as additional progress insights.
Although you're really trying to avoid those often-dreaded update meetings, these are truly necessary from time to time. What about using a tool that allows all participants to collaborate on the meeting agenda beforehand? Well, Minute does that for you, besides allowing agenda tasks to be delegated, hence helping you stay organized for an eventual follow-up meeting.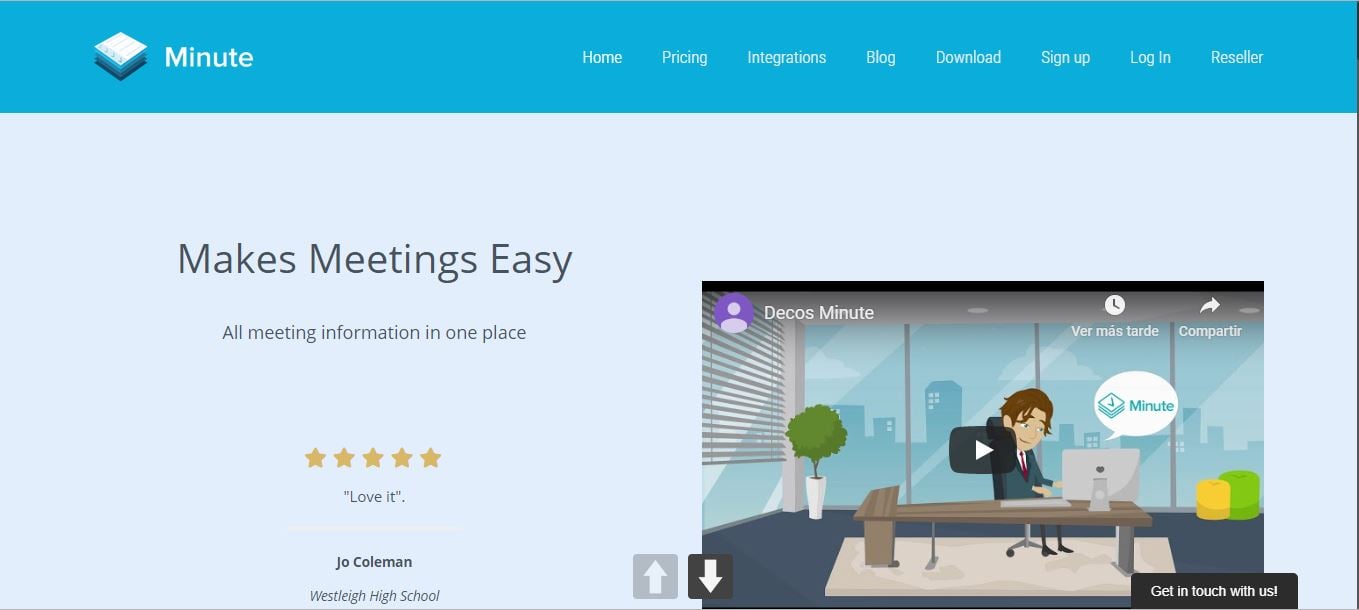 At The Orange Box Agency, Basecamp helps us tackle our projects and handle our conversations. Not to mention that it's a wonderful tool to manage your teams in one place. This communication, project, and collaboration platform lets your group your teams by departments, have online meetings, handle rebranding, launch products, and take care of other types of projects.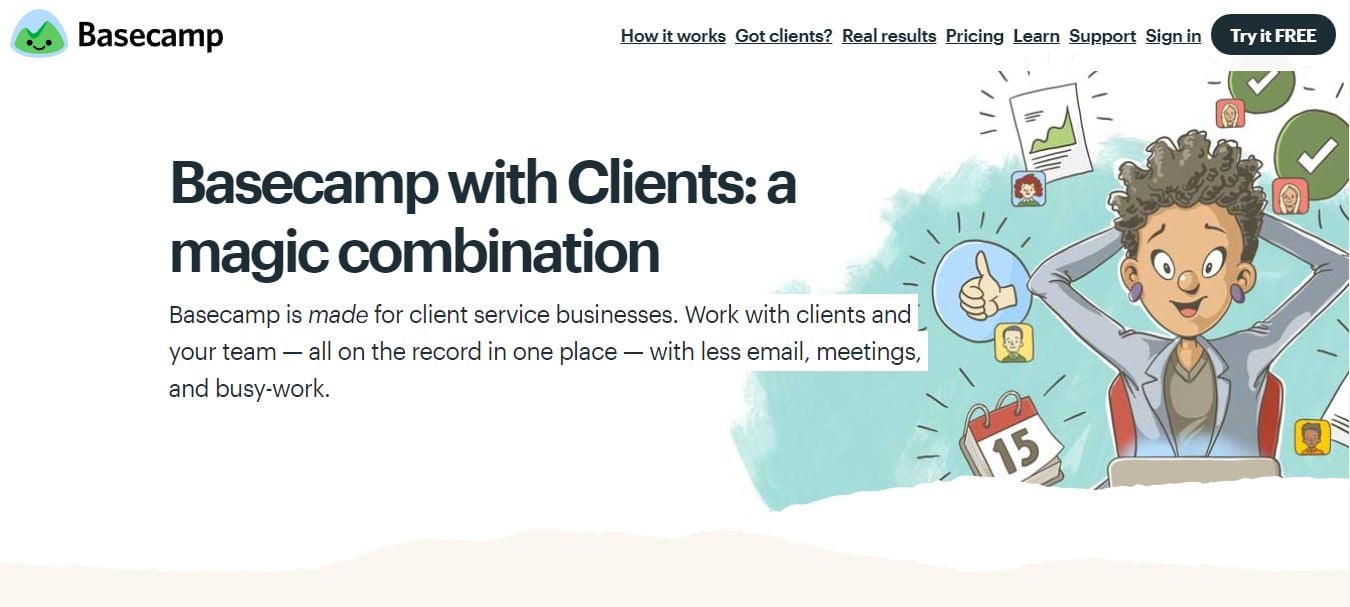 In Basecamp, you can create to-dos, track them, and mark them as finished once they're completed. Additionally, you can track the efficiency and progress of your projects in hill charts, create schedules (and follow them), as well as attach files (and store them). The message boards are a nice way for you and your team to handle communication, whether we're talking about arranging company events or discussing projects. You can ping each other, add public comments, and react to them. Basecamp can be synchronized with your e-mail inbox, which is a lovely bonus.
This versatile project management platform lets you manage projects, monitor their details, track bugs (issues), define progress status, and measure performance. There are several project templates you can choose from, such as next-gen and classic.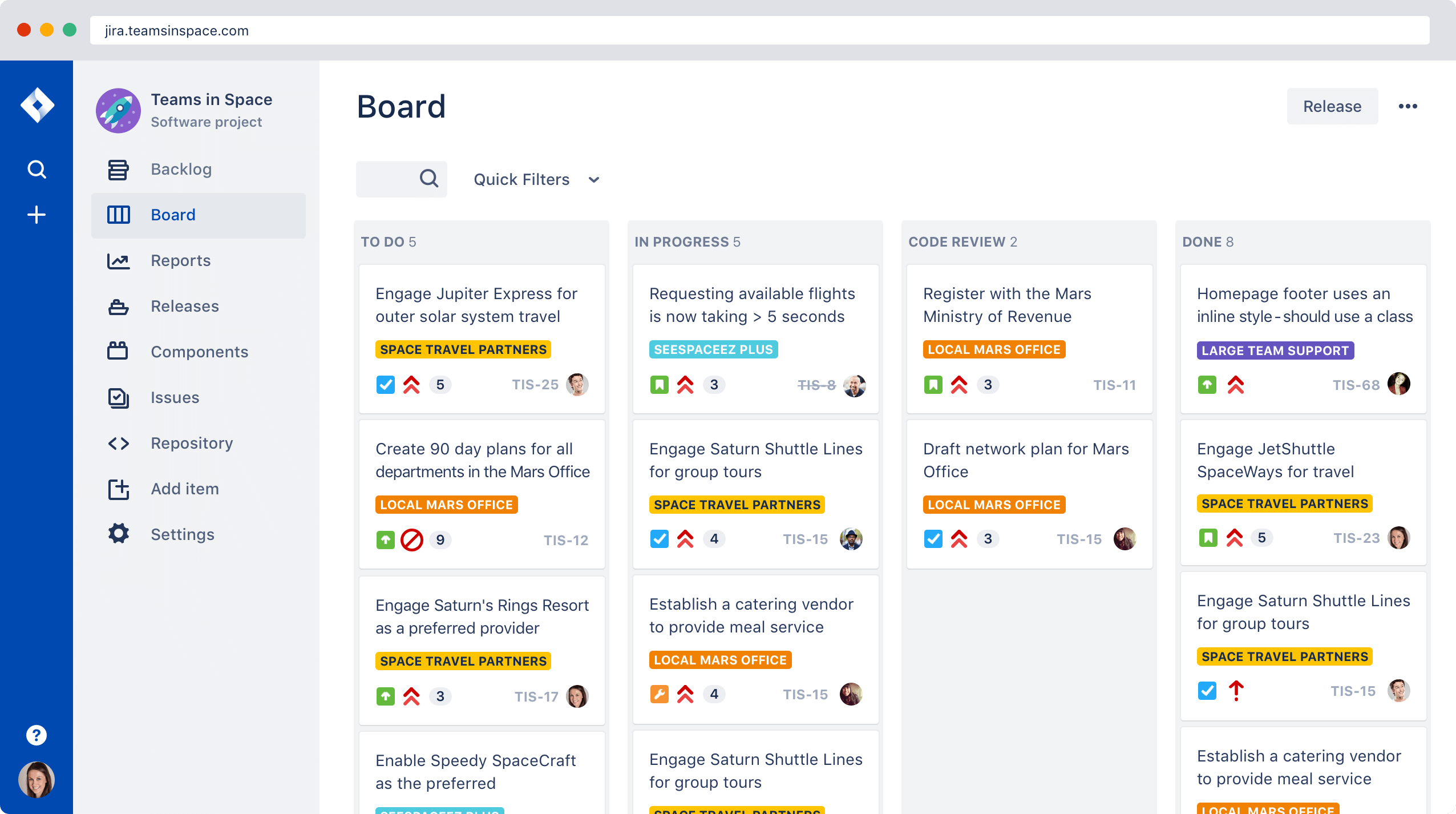 Zoom is the app we use at TOB when we need some face to face interaction. It's no secret that occasionally, chatbox conversations or endless e-mails won't really cut it when you're trying to discuss important details for the company. Especially when a member of your team works remotely, you'll sometimes need to talk while seeing each other. Well, Zoom video conferencing helps you have HD video online meetings with up to 500 participants. You can also use it for hosting webinars with up to 10,000 viewers.

This free time tracker and timesheet app has numerous efficient team management features, like letting you track project progress, set project time estimates, add tags, see productivity levels across certain timeframes, and see who's working on what. You can add as many users and create unlimited tasks and projects. The dashboard section is great for seeing a weekly breakdown of the team's activities.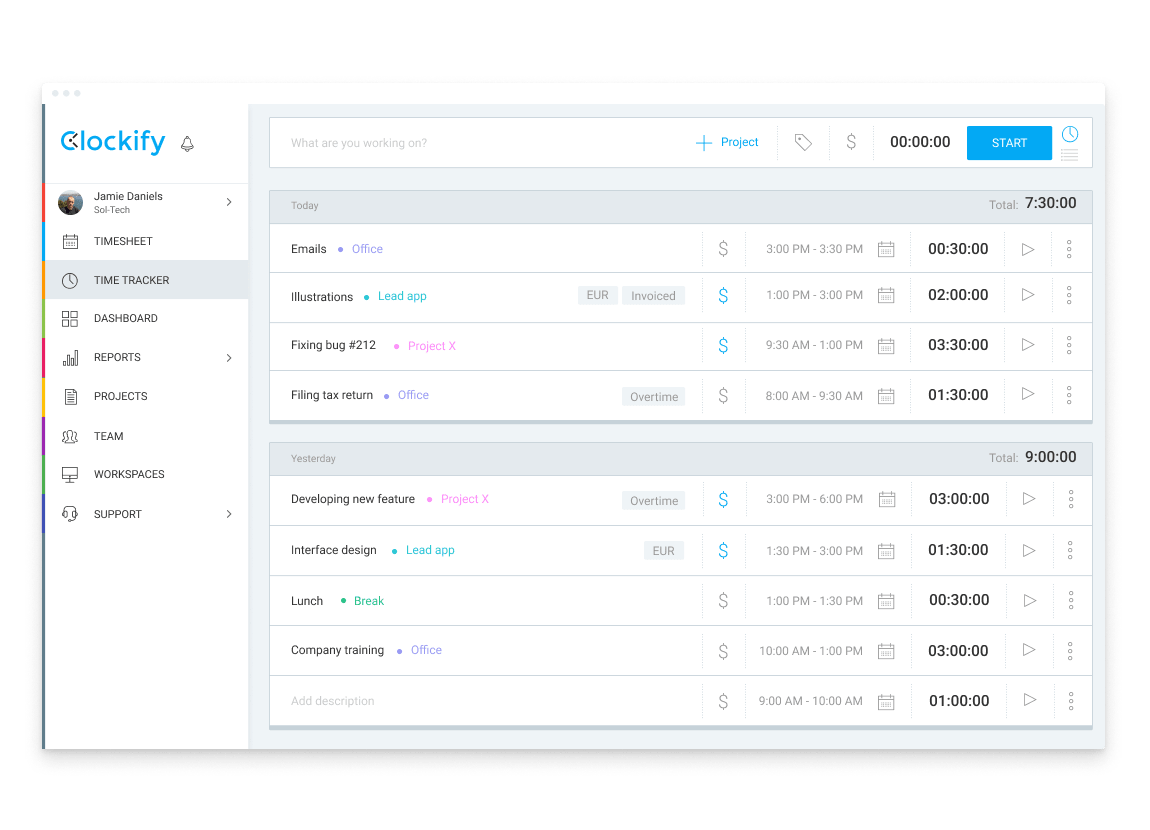 If you're looking for the ultimate chatting app, you'll simply adore the Teamwork Chat. This software lets you discuss with your team members, provide feedback, and, overall, have an efficient collaboration. What's really cool about this tool is that it allows you to create tasks from your discussions directly within the platform.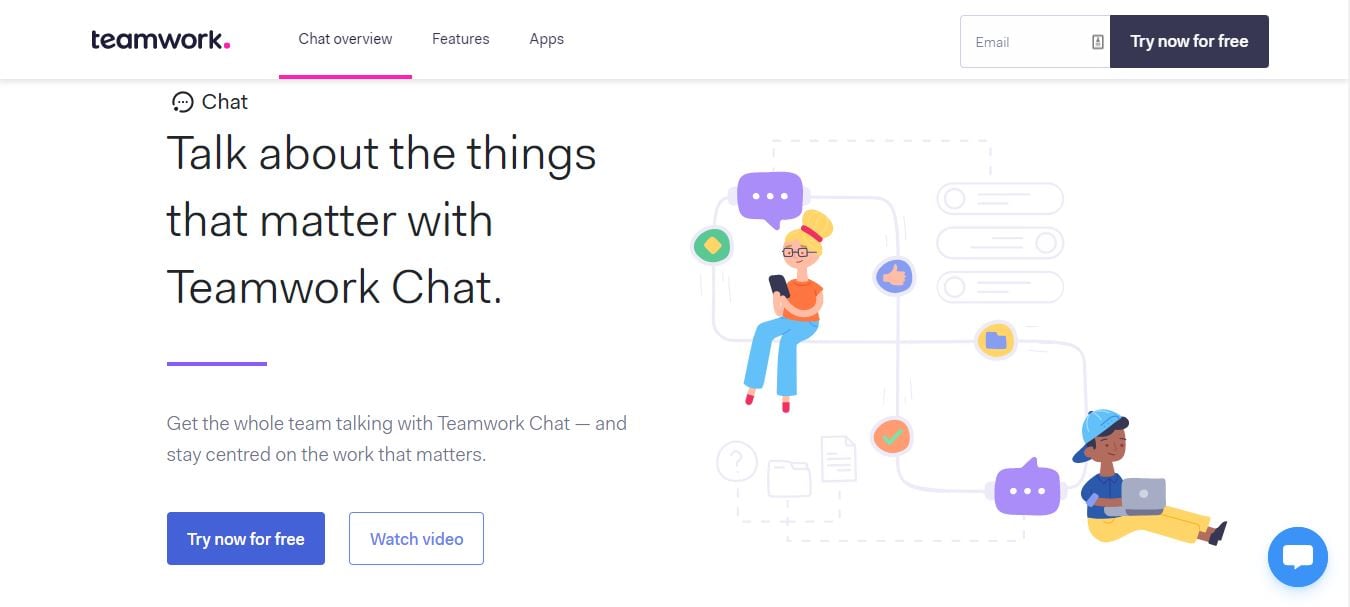 Adding one or several of these apps to your repertoire will help you better manage your team and client projects. Best of luck!